How to Save Damaged Hair from the Scissors, when Bleaching Fails?
Have you ever looked in the mirror and decided that you don't like the colour black, and your hair needs a real makeover? Maybe platinum blonde...?
If you are wise this stays a fantasy, while those who are a little crazier have already tried such hair hara-kiri. Even if the internet is full of well-intentioned advice, leave it to a perfectly trained hairstylist to pull off the darkest pharmacy colours. It is unnecessary to repeat, because the desire to experiment is stronger than the call of the wild. In the best case, it ends up with a blonde 'CD' in the middle of the head with red edges and black lengths. In the worst case, with burnt frizzy hair, which not even holy water can help. Although...
If you have already reached the stage where instead of "how to remove black colour at home" you are Googling "how to save damaged hair", you are in the right place with today's article. We will advise you on what to do so that you do not have to end up with a centimetre-long stubble on your head, and can save what you can. And it should be noted that there is surprisingly plenty to do. And in such a style that your friends will like you, whether you have extended hair or it's a new wig.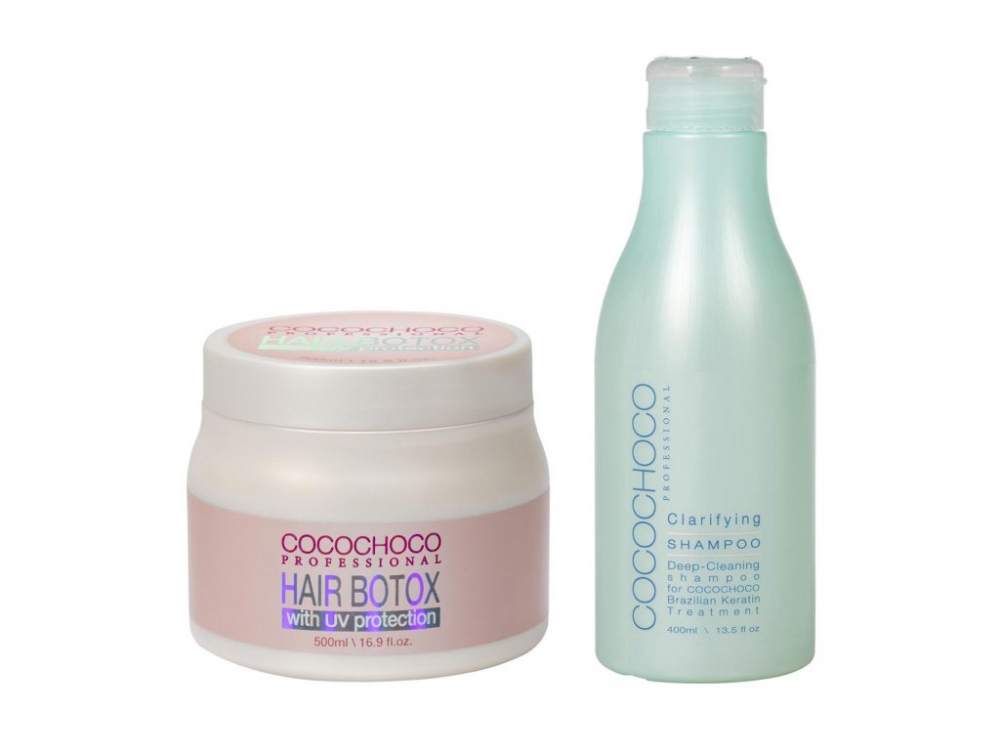 The first step is to look at the ends of the hair. Are they in very poor condition? Maybe a 1-2 cm cut would benefit them. If you don't have a hairdresser at hand and you don't feel like getting a haircut, leave this point for later, because the following treatment can partly deal with this problem as well.
The next step is the rescue itself, in which Hair Botox will play a major role. It is an innovation that effectively penetrates damaged hair areas and fills them with regenerative substances. It doesn't matter how damaged and fragile the hair is. You will be shocked by the difference, 'before' and 'after', using Hair Botox! Of course, if the initial condition of the hair is a write-off and the frizzy, rubbery and broken strands no longer even resemble hair, the result will not look as if nothing happened. But at least you can let your damaged hair grow out in peace without wearing a hat or going straight for the scissors.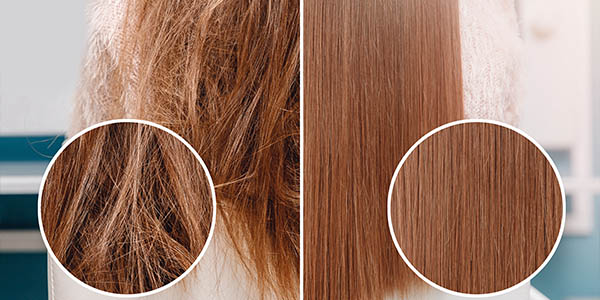 Botox is applied in a similar way to Brazilian Keratin. But the procedure is a little easier and takes less time. Wash your hair twice with a clarifying shampoo that is left on for 5 minutes each time. This is followed by wrapping the hair in towels and a few minutes of rest. You need to get your hair to about 60-70% humidity. So that it isn't dropping wet but also so that it is not completely dry. It should be just right. Don't worry, it's easy to estimate and give or take a bit doesn't matter. You then apply botox to damp hair. You can pour it into a bowl and apply it with a paintbrush, or use your hands as long as you wear gloves. Whichever is more comfortable for you. You leave the Botox treatment in your hair for 30 minutes. Nothing is further rinsed. You just blow dry your hair completely and iron it strand by strand (unlike with Brazilian Keratin, you can only iron it at 190°C). And after 24 hours you can wash it normally.
Botox hair treatment lasts for 4-5 months. During this time, the hair will be smooth and strengthened, have a complete structure and a healthy appearance at first glance. In addition, hair Botox will also provide them with UV protection and ensure faster hair growth, as it contributes to strengthening the delicate scalp.